Buy > TICKETS < to the 2019 FOCRLS Spring Bash HERE
Become a 2019 FOCRLS Spring Bash Event Sponsor HERE
Friends of CRLS Welcomes New Volunteers!
Thank you to everyone who came to FOCRLS's School Year Kick-off on Wednesday, September 12 at CRLS's Pearl K. Wise Library.  We always like to spread the word about our programs and events and we always love to welcome new and, especially, returning volunteers!
Both sons of long-time FOCRLS volunteer Janet Domenitz are now CRLS alumni, Classes of 2014 and 2016, and, as Janet said at the Kick-off, "Our wonderful public high school is no less important just because they're done."
Janet helped make our first two Spring Bashes smashes, and we're looking forward to working with her again as we start to plan our biggest event of the year at Google in Kendall Square to take place on Thursday, February 28, 2019!
If you'd like to join our Spring Bash Committee, please email [email protected] or call 857-235-9290.
FOCRLS truly couldn't exist without volunteers.  Whatever your interests and whether you want to be involved on a regular basis year-round, work on one event, or help for a few hours every now and then, we can put your time to good use.  We're especially looking for people to join our Spring Bash Committee, organize our Spring Raffle, host and/or plan a House Party, serve on our Board of Directors, launch our Development Committee (Community Outreach), edit our e-newsletters, and help with occasional jobs such as mailings, phone calls, and gift wrapping.  Student volunteers receive community service credit.
By investing your time in the futures of all CRLS students, you're investing in the future for all of us!  The students we support have aspirations to make big differences in the world, and FOCRLS helps them to access the opportunities they need to realize their goals.
If you would like to be involved, please email [email protected] or call 857-235-9290.

Be an Investor in Student Success!
FOCRLS is seeking event sponsors for our upcoming Spring Bash — individuals, families, businesses, corporations, services, universities, organizations, and anyone else who would like to donate $500 or more and be listed on our invitations, podium poster, website and other media as an investor in student success.  Event sponsors will be special guests at the Bash on February 28, 2019 at Google in Kendall Square.
A Letter from Elaine Schear
August 31, 2018
Dear Friends of CRLS,
After twelve incredible years co-founding, volunteering with, and becoming the first Executive Director of Friends of CRLS, I am retiring from this position effective August 31. My time with FOCRLS the non-profit organization has unquestionably been the best work experience of my life. As a "first generation" daughter of parents who didn't have the opportunity to attend college and a mom who got her high school diploma when I was in 10th grade, Friends of CRLS gave me the unique pleasure of helping to support many students in similar and much more challenging circumstances.
Despite warnings to the contrary, I felt from the start in 2006, that we were in exactly the right place at the right time to make a success of Friends of CRLS. After all, social justice was and is a core value of our school system as a whole, and at CRLS systems were in place to advance opportunities and nurture students along a path to college which, without support, can be overwhelming and discouraging.
Starting with a few small donations and a green light from then-Principal Chris Saheed that has continued unabated with the support of Principal Damon Smith, we started a faculty innovation grant program and over time were able to add on college scholarships, an unsung heroes program, student travel fellowships, a college-readiness program, and faculty distinction awards.
We knew that if we were going to live up to our mission of "engaging the whole Cambridge community in supporting our students" we needed to move well beyond CRLS to independent businesses, universities, global corporations, foundations, city leaders, and alumni. We now have valued partners among all of these groups. We work hard at making CRLS visible as the incubator of diverse young talent that it is – talent that is worthy not of their charity, but of their investment. The message appears to be working; our 12-year donation total recently topped a stunning $1,000,000!
I leave as executive director knowing that our programs are having a significant impact on students' aspirations and perspectives on the world. I'm proud of the fact that the FOCRLS organization and its mission to create opportunity and investment is respected and increasingly supported throughout much of the Cambridge community. Our foundation is secure, and FOCRLS is positioned to bridge the effects of income inequality at CRLS for as long as it is needed.
My gratitude goes to all who have been supportive of FOCRLS and of me personally and professionally: our board and advisory council members, CRLS administrators and staff, our many parent and student volunteers, donors and sponsors, and the CRLS students and teachers who inspire us with their energy, talent, and commitment to make the world a better place. Without them, Friends of CRLS would not be as strong and vibrant as it is. I am honored to have been the leader of FOCRLS and will watch with much excitement and anticipation as Friends of Cambridge Rindge and Latin School makes new strides to narrow the gap between family income and educational opportunity.
I'll be using the period ahead to give my attention to pressing personal matters that I've postponed for too long, but I plan to continue to support CRLS and Friends of CRLS wherever I can be of help.
Let's stay in touch!
With appreciation and affection,
Elaine Schear, Ed.D.
(617) 275-6338
[email protected]
Influential CRLS Educators Honored by the Class of 2018
Friends of CRLS Sponsors 12th Annual Faculty Distinction Awards

Photo, L-R:  Kevin Dua, Rachel Otty, Brett Cramp, and Tobe Korsgren Stromberg
For the 12th consecutive year, seniors nominated four educators who made the greatest impact upon their CRLS experience. Sponsored by Friends of CRLS, the Faculty Distinction Awards were presented by Principal Damon Smith, Senior Class President Leonardo Escobar, Student Body President Sophie Harrington, and Elaine Schear, Executive Director of Friends of CRLS, to rousing cheers as each awardee took the stage at the June 7th commencement.
Congratulations — and thank you — to Kevin Dua, Rachel Otty, Brett Cramp, and Tobe Korsgren Stomberg!  Read more about them HERE.
A Very Big Night for Scholarships at CRLS
On the evening of Thursday, May 17, 2018, CRLS and Friends of CRLS co-hosted a rollicking, well-attended Scholarship Festival. The evening was kicked off by a Scholarship Night Reception to honor scholarship sponsors (families, businesses, corporations, and institutes of higher education) as well as this year's student recipients, their family members, and community supporters. The sponsor reception, a partnership between CRLS and Friends of CRLS, was attended by nearly 130 guests, with catering by the CRLS Culinary Arts Program, comments by CRLS Principal Damon Smith and Elaine Schear, Executive Director of Friends of CRLS, and reflections about making the transition from CRLS to college by Kester Messan-Hilla, CRLS '17 recipient of five scholarships, upon completing his freshman year at Williams College.
At the award ceremony, 180 separate scholarships were presented to 130 students, totaling $300,000, — of which Friends of CRLS presented 37 scholarships totaling $49,500 to 33 members of the CRLS Class of 2018 — an all-time high and increasingly critical means of support.
The evening wrapped up with socializing and refreshments in the Fitzgerald Theater lobby.
Congratulations to our awardees!  Thank you to our sponsors and event participants!
For more information about establishing a scholarship through Friends of CRLS, please email us at

[email protected]

 or call us at 857-235-9290.
Get information about contributing to one of our other scholarship funds HERE or contact us by email at

[email protected]

 or phone at 857-235-9290.
Donate to our Scholarship General Fund
Blank Line
Spring 2018 Bash a Smash!!
On Thursday, March 29, 2018, we threw Friends of CRLS's biggest event yet, our 2018 Spring Bash.
Some highlights:
$65,000 (and counting!) in funds raised to support opportunities at CRLS
CRLS students celebrated through music, visual media, and applause
200+ guests – parents, alumni, students, faculty, sponsors, donors, volunteers, Mayor Marc McGovern, City Manager Louis DePasquale, and more – enjoyed a wonderful party hosted and catered by Google in Kendall Square
Robin Young, award-winning journalist and radio host of WBUR's Here & Now, made the evening flow as both emcee and auctioneer
Marjorie Decker, State Representative and CRLS alumna, spoke passionately about equity and diversity
Gigantic gratitude to Google and all of our event sponsors (below), donors, attendees, performers, presenters, and Bash Committee.
Special thanks to Jean Cummings of CambridgeDay.com for the vibrant story and festive photos.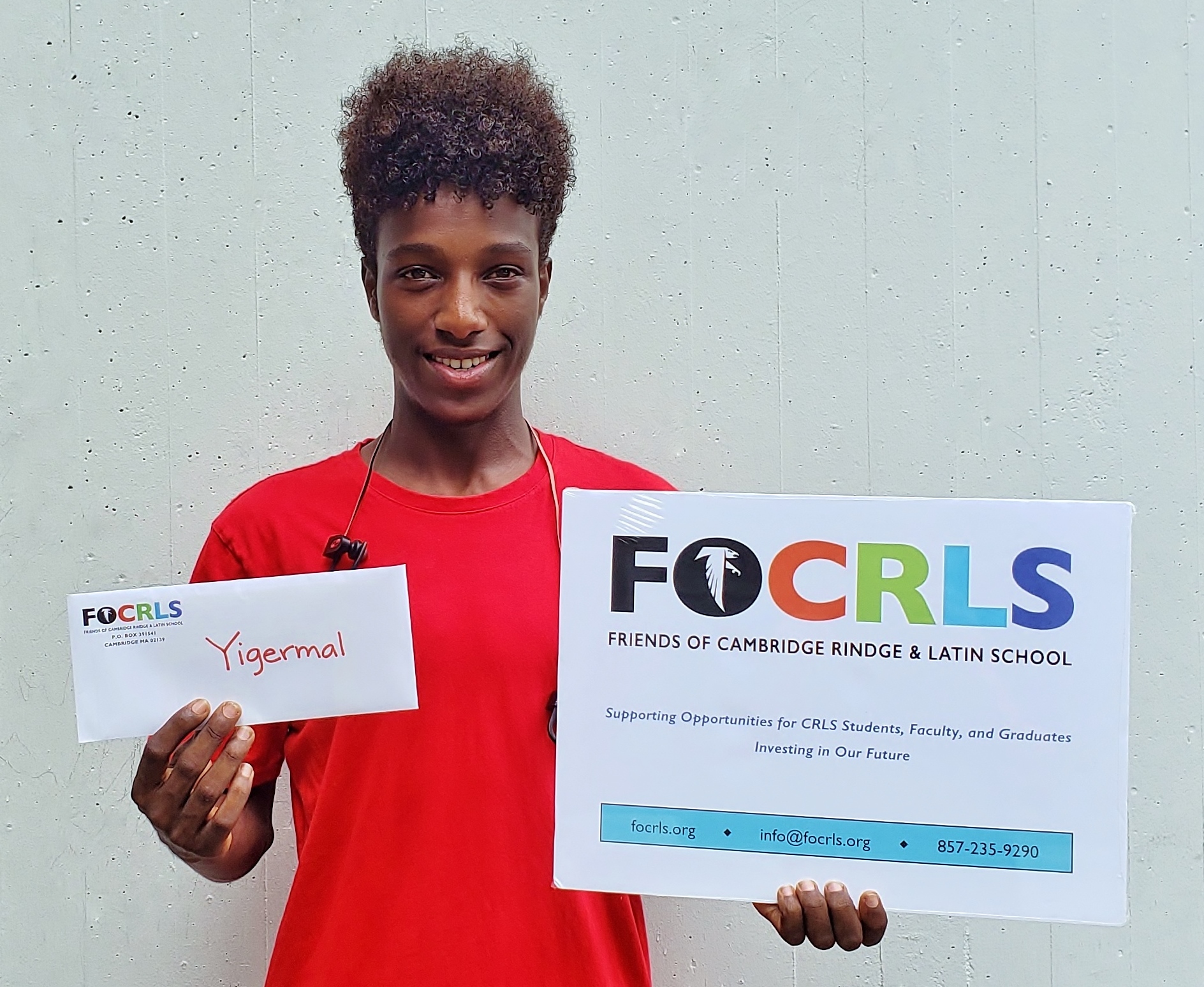 ---
Donate to ​the FOCRLS General Fund
Donate to our Scholarship General Fund
Donate to 100 by 100 Cambridge Business Community Scholarships
Sign Up for Our Email List
Thank you to our 2018 Spring Raffle donors (listed below), who contributed a total of over 40 prizes!  All raffle proceeds support opportunities for CRLS students, grads, and faculty through Friends of CRLS's College Scholarships, Student Travel Fellowships, Faculty Innovation Grants, Faculty Distinction Awards, and Unsung Heroes Program.  We'll soon be gearing up for our 2019 Spring Raffle!
Artist & Craftsman Supply
Atlantis Sports Club
Bonny's Garden Center
Boston JerkFest
Cafe Zing
Cambridge Auto Center
Cambridge Common Restaurant
Cambridge YMCA
Capital One Cafe
Courthouse Seafood
Formaggio Kitchen
Harvard Museums of Science & Culture
HealthWorks Fitness Center for Women
Henry Bear's Park
Hong Kong Restaurant
Inman Square Hardware
L.A. Burdick Chocolates
Life Alive
Made by Me
Malaika Tabors Acupuncture
Middle East Restaurant / ZuZu
Mint Julep
New England Revolution
Nomad
Oleana
Paper Source
Passage to India
Passim
Pita Cambridge
Rebekah Brooks Jewelry
Sparkle Cleaners
FOCRLS 

♥

 CRLS Staff
On May 8, 2018 during Teacher/Staff Appreciation Day (part of National Teacher Appreciation Week) Friends of CRLS, with the generous and delicious in-kind support of Toscanini's, sponsored an ice cream social in the Falcon's Nest. Scooping by administrators and deans was high caliber, attendance was brisk, and the cookies 'n' cream won in the "fastest to disappear" category!  We hope to make this an annual event!  Thank you, CRLS teachers and staff, for all you do!
Slideshow about FOCRLS
Friends of CRLS's new slideshow, which features photos of many of our awardees, is a great overview of our programs, impact, outreach, and fundraising. We hope you will take a few moments to scroll through the .pdf of the Friends of CRLS slideshow here.
---
InvestCRLS Campaign Announced!
InvestCRLS is a new community-opportunity campaign to close in on the opportunity and achievement gaps at CRLS and unleash the diverse and extraordinary talents of our 1800+ students. It includes a new major donor ($1,000+) campaign and an exciting "100 x 100" business initiative. … Continue Reading
---
Our Mission
The mission of the Friends of Cambridge Rindge and Latin School is to develop, support, and enrich the academic and social development programs at Cambridge Rindge and Latin School and to support the alumni of CRLS and its predecessor schools. In so doing, FOCRLS promotes achievement and a greater community investment in the future of CRLS, its current students, and its graduates. Friends of CRLS is a tax-deductible 501(c)(3) non-profit association founded by two CRLS parents in 2006.
5% Day and $17,840 for FOCRLS from Whole Foods
April 6, 2017 was 5% Day for Friends of CRLS at Whole Foods Market stores, a four-location event that earned our organization a donation total of $17,840! All proceeds benefit the students, grads, and faculty of Cambridge Rindge and Latin School. Student and adult volunteers attended FoCRLS tables at all four participating stores — Prospect Street, River Street, and Fresh Pond in Cambridge as well as Beacon Street in Somerville — representing CRLS and FoCRLS and reminding shoppers that 5% of their entire purchase helps bring opportunities to Cambridge's only public high school. On May 26, there was an official presentation at the Fresh Pond store with a giant check bearing the donation amount. FOCRLS Executive Director Elaine Schear said that the Whole Foods contribution is "the kind of generous corporate investment in our whole student community that will have a broad impact on their learning and aspirations. Students and parents came out in force to be a presence in the stores throughout the day on April 6th.They understand the significance." Thank you to Cambridge and Somerville Whole Foods Marketing & Community Liaison Matthew Keller, the managers and team members of the four stores, our student and adult volunteers, and everyone who shopped that day!
---